Hey y'all
I am a full-time research psychologist, with a doctorate in clinical psychology from the University of Mississippi in 2018. My main gig is as a researcher and statistics/methods consultant at the VISN 17 Center of Excellence. I also moonlight as a statistics instructor for doctoral students in behavior analysis at The Chicago School of Professional Psychology.
It's been a minute, but I'm also trained as a therapist. My primary therapeutic orientations are ACT and mindfulness-based interventions. I have had additional focused training in the areas of trauma and substance use.
I also spend a lot of time making tutorial material on applied statistics, particularly from with the R computing framework.
Lately
Over the past year, I've been thinking a lot about how to analyze data from various research paradigms within the overall Bayesian generalized linear mixed model. It may seem disjointed, but you can find echos of that topic reverberating through many of my recent blog posts. I'm also starting to write a book on the topic, about which you can learn more
here
.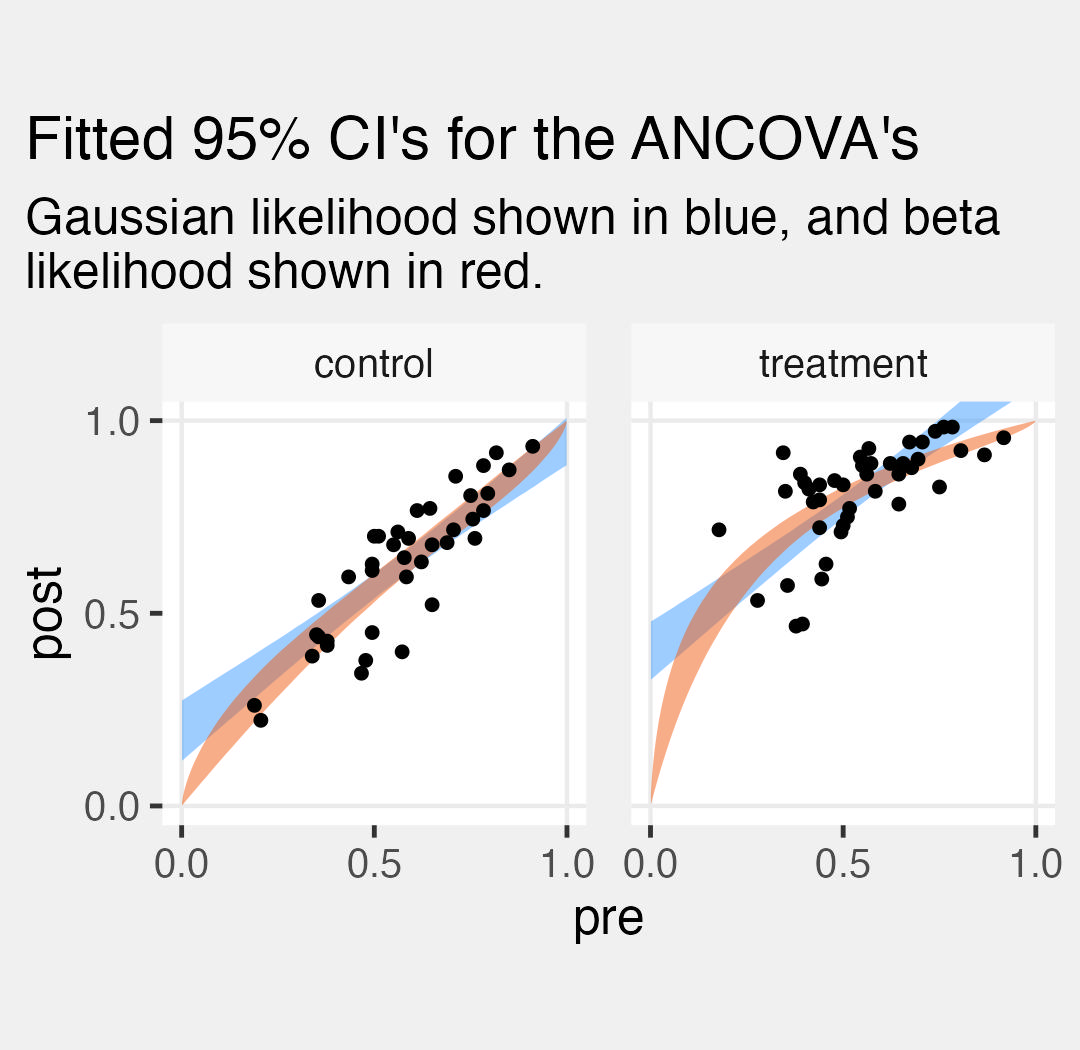 In this ninth post of the causal inference + GLM series, we explore the beta likelihood for continuous data restricted within the range of 0 to 1.
Read more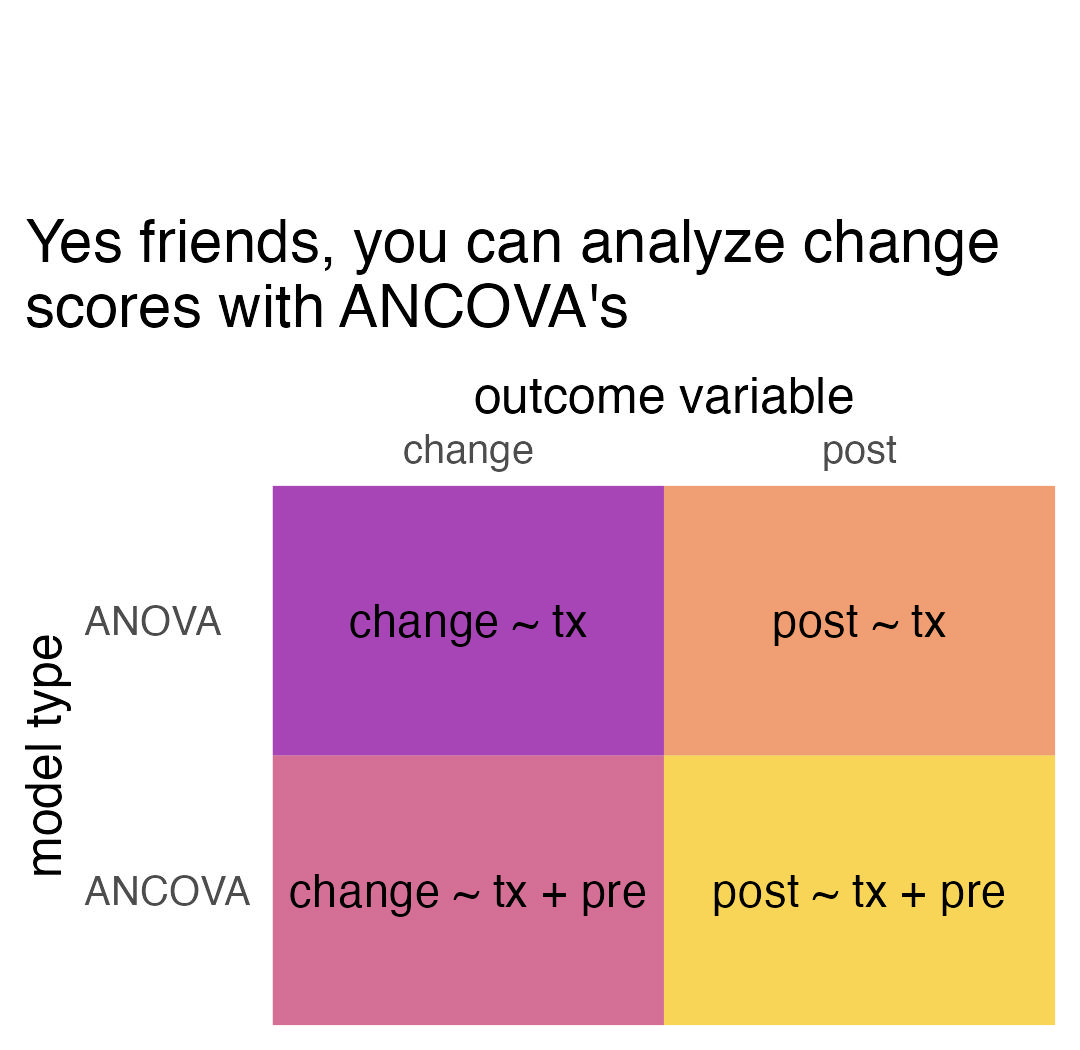 In this post, we explore how we can frame our causal inferences in terms of change from baseline, and how this may or may not involve change scores.
Read more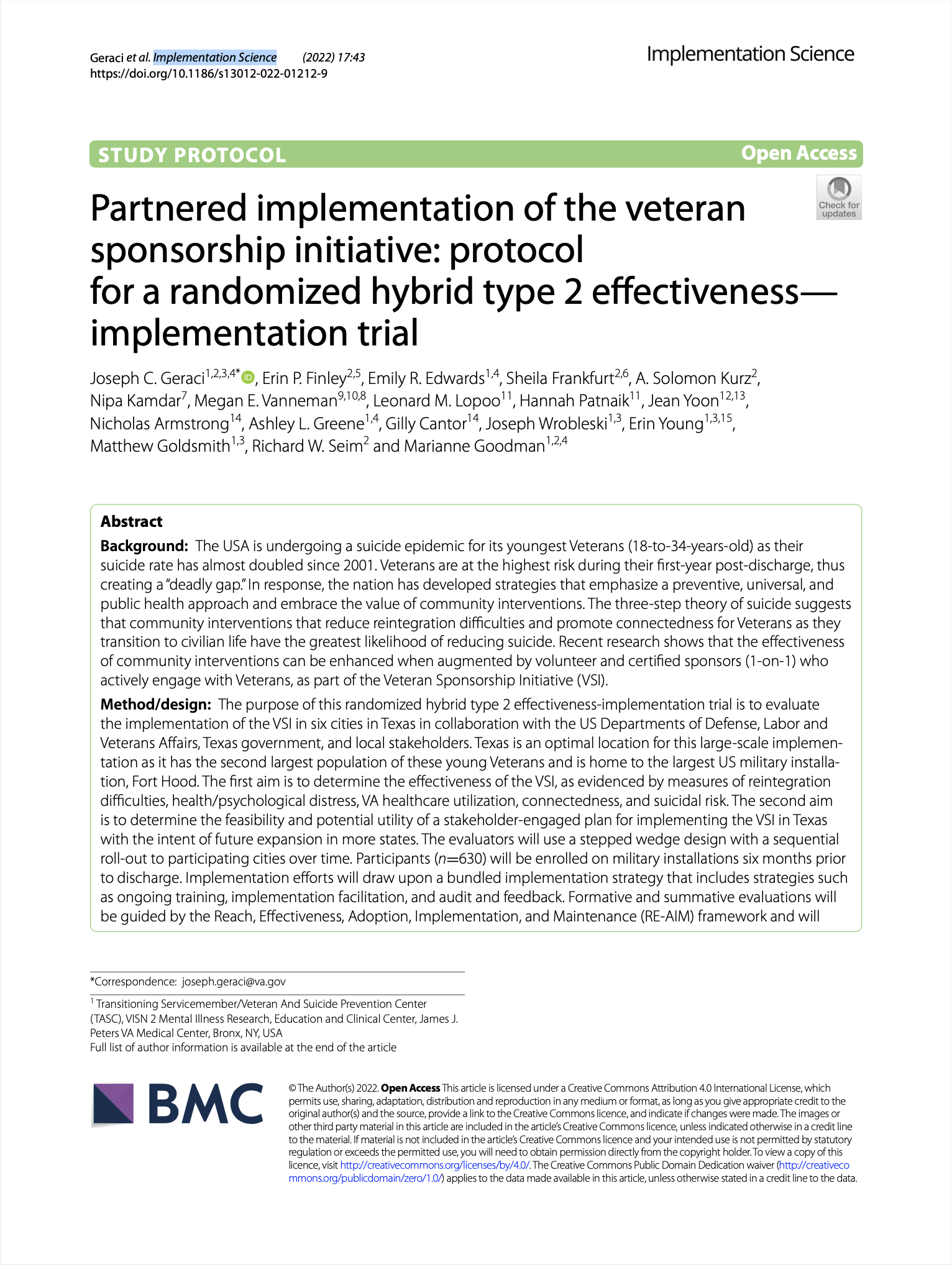 Abstract Background: The USA is undergoing a suicide epidemic for its youngest Veterans (18-to-34-years-old) as their suicide rate has almost doubled since 2001. Veterans are at the highest risk during their first-year post-discharge, thus creating a "deadly gap." In response, the nation has developed strategies that emphasize a preventive, universal, and public health approach and embrace the value of community interventions. The three-step theory of suicide suggests that community interventions that reduce reintegration difficulties and promote connectedness for Veterans as they transition to civilian life have the greatest likelihood of reducing suicide.
Read more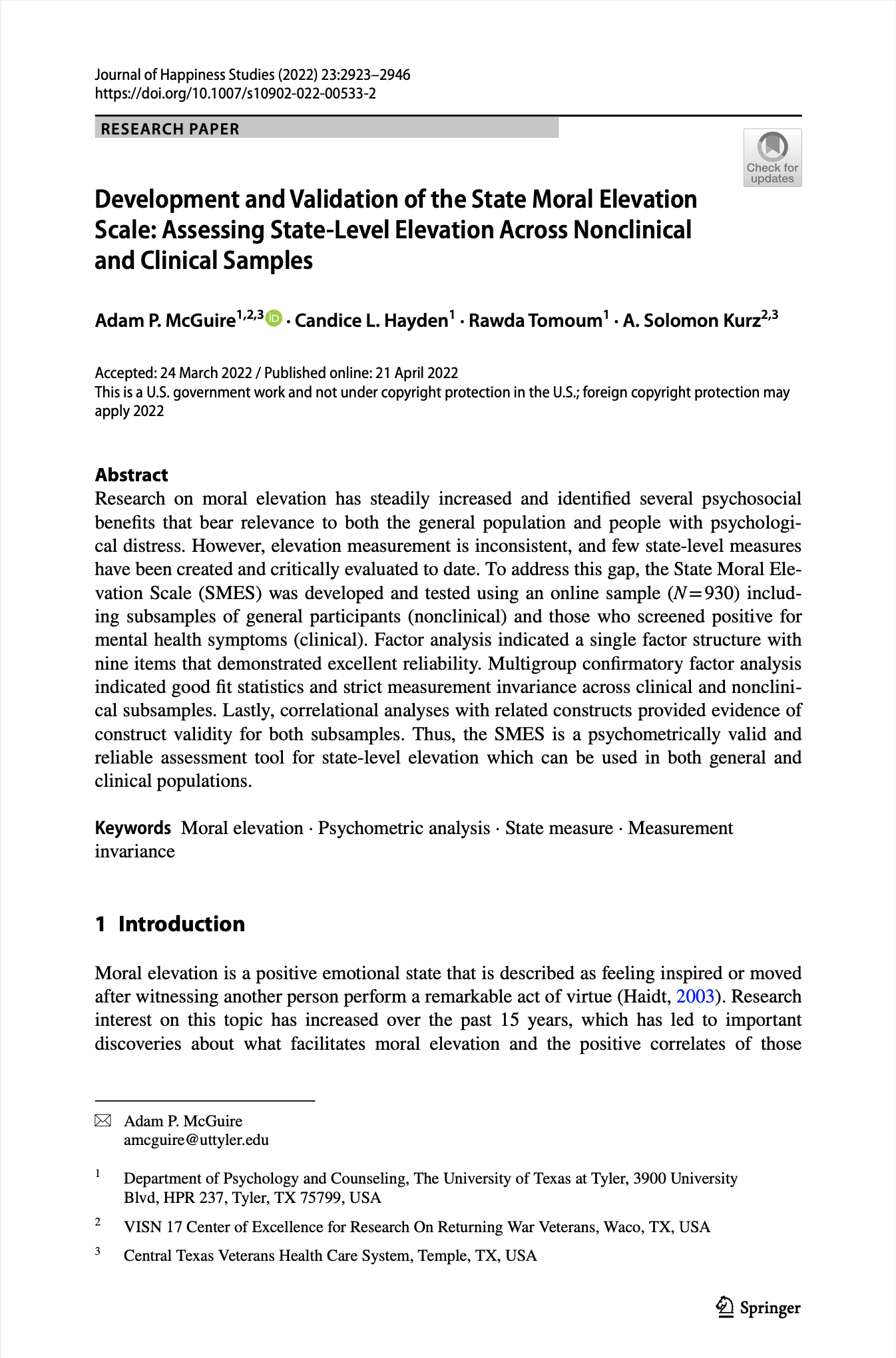 Abstract Research on moral elevation has steadily increased and identified several psychosocial benefits that bear relevance to both the general population and people with psychological distress. However, elevation measurement is inconsistent, and few state-level measures have been created and critically evaluated to date. To address this gap, the State Moral Elevation Scale (SMES) was developed and tested using an online sample (N = 930) including subsamples of general participants (nonclinical) and those who screened positive for mental health symptoms (clinical).
Read more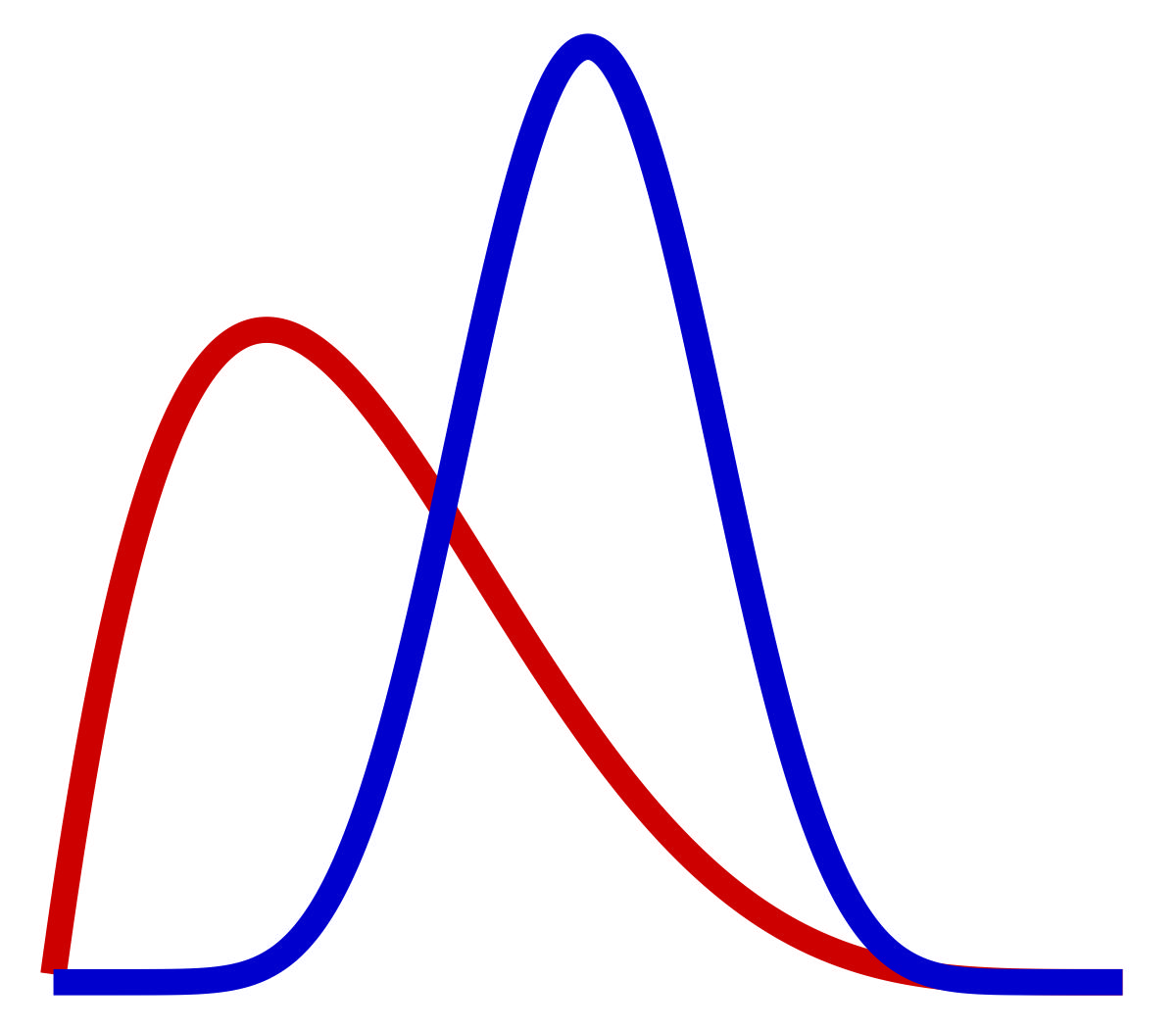 In partnership with Physalia Course, this will be my first introductory Bayesian statistics workshop since grad school.
Read more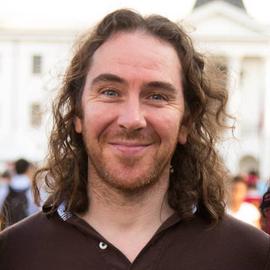 A. Solomon Kurz, PhD
Clinical Psychologist